[ad_1]

The Duke and Duchess of Sussex have welcomed their second child – a baby daughter named Lilibet "Lili" Diana Mountbatten-Windsor.
Harry and Meghan announced that the infant, a first sibling for Archie, was born on Friday in California.
Lili is named after her great-grandmother the Queen – who was affectionately nicknamed Lilibet by her family – and her grandmother, the late Princess Diana.
Lili is the first of the Queen's great-grandchildren to be born outside the UK.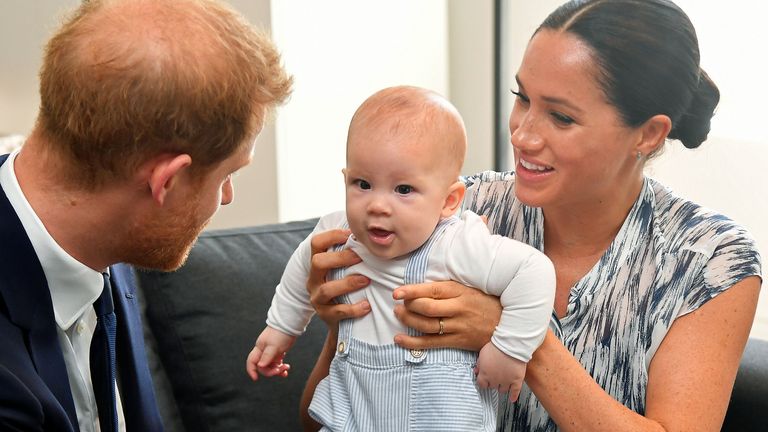 The couple said in a statement: "It is with great joy that Prince Harry and Meghan, The Duke and Duchess of Sussex, welcome their daughter, Lilibet "Lili" Diana Mountbatten-Windsor, to the world.
"Lili was born on Friday June 4 at 11.40am in the trusted care of the doctors and staff at Santa Barbara Cottage Hospital in Santa Barbara, California.
"She weighed 7lbs 11oz (3.5kg). Both mother and child are healthy and well, and settling in at home.
"Lili is named after her great-grandmother, Her Majesty The Queen, whose family nickname is Lilibet.
"Her middle name, Diana, was chosen to honour her beloved late grandmother, The Princess of Wales.
"This is the second child for the couple, who also have a two-year-old son named Archie Harrison Mountbatten-Windsor.
"The Duke and Duchess thank you for your warm wishes and prayers as they enjoy this special time as a family."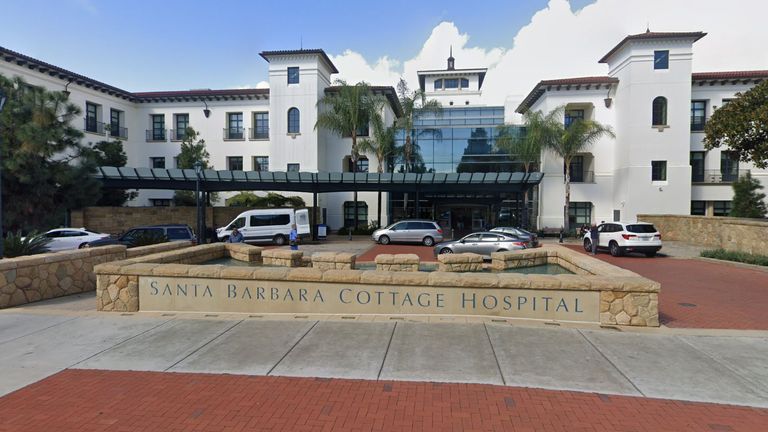 Harry and Meghan also said on their Archewell website: "On June 4, we were blessed with the arrival of our daughter, Lili.
"She is more than we could have ever imagined, and we remain grateful for the love and prayers we've felt from across the globe. Thank you for your continued kindness and support during this very special time for our family."
Prime Minister Boris Johnson led the messages of goodwill, tweeting: "Many congratulations to The Duke & Duchess of Sussex on the birth of their daughter."
The new baby is the Queen's 11th great-grandchild – poignantly the first of the monarch and Prince Philip's great-grandchildren to be born since the death of the Duke of Edinburgh in April.
Lili's birth comes three months after her parents gave an explosive interview to Oprah Winfrey about their treatment from the media and the Royal Family.
Among the allegations were that a member of the family – not the Queen or the late Duke of Edinburgh – had raised concerns about the colour of Archie's skin before he was born in May 2019.
Meghan also revealed late last year that she had a miscarriage in July 2020.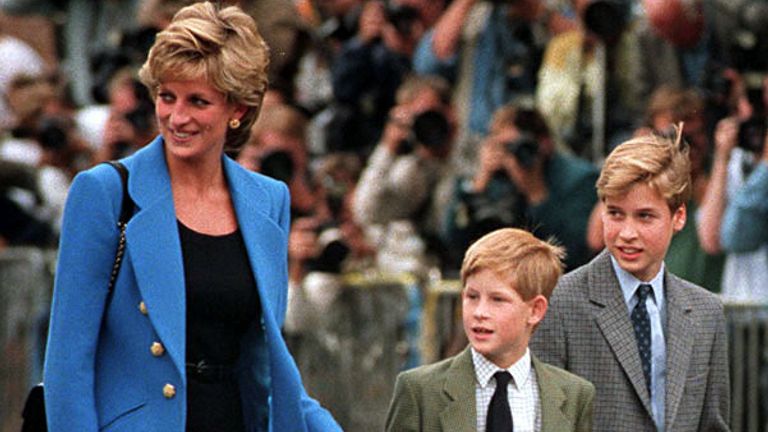 Reacting to today's baby news, Sky's royal correspondent Rhiannon Mills said: "We knew they were expecting a daughter because they announced it during that interview with Oprah back in March.
"This completes their family, now adding a daughter to their son Archie who celebrated his second birthday in May.
"But of course it has been a difficult time for the Duke and Duchess of Sussex, a huge amount of attention on them.
"I think what's interesting is that the child was born on Friday and they have decided to take a little bit of time before announcing to the world that they have a new child in their life.
"And I think it's a sign of how they want to do things differently. They moved away from the UK, they didn't want to be settled into that royal life anymore.
"They wanted to embark on this new financially independent way of life and again this is them showing how they want to do things. Wonderful news for the couple that they now have a daughter in their life."
Mills added: "A really lovely nod, that name Lili after Her Majesty The Queen.
"And the middle name Diana showing how important Princess Diana was to Prince Harry as he was growing up as a young child, but also lost her at such a young age."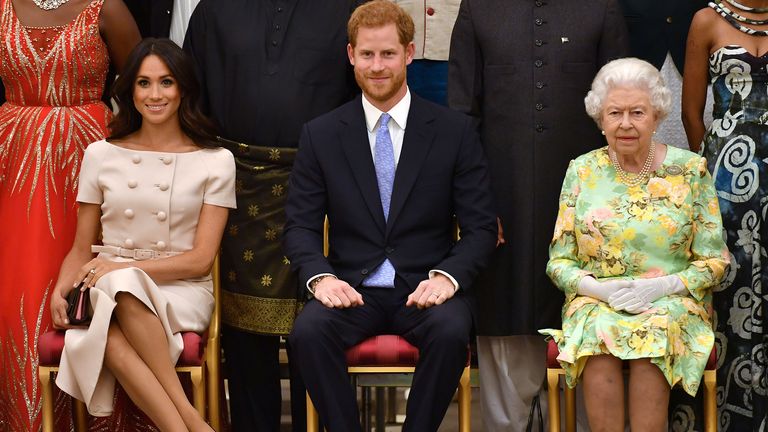 Lili will be entitled to be a princess and Archie a prince – both with HRH styles – when the Queen dies and Prince Charles becomes king.
This is because they will have moved up the line of succession to become the children of a son of a monarch.
Despite Harry and Meghan quitting as senior working royals, the baby still has a place in the line of succession.
Lily is eighth in line to the throne, coming after Archie, who is seventh in line, and before Prince Andrew, who has dropped to ninth place.
Anyone wishing to send a present is asked to support organisations working for women and girls.
A message on the Archewell website reads: "For those inquiring on sending gifts, we would ask that you support or learn more about these organisations working for women and girls: Girls Inc., Harvest Home, CAMFED or Myna Mahila Foundation."
[ad_2]

Source link